The way we move in our day to day life is rapidly evolving. Technology is developing at a pace that we have never seen before. Cities are facing new challenges such as congestion every day, governments are looking for new ways of funding to build new or improve infrastructures, and the world climate is calling for a change. CARRIDA Technologies is committed to help decision makers and citizens to build a better world.
Our goal is to give our clients access to state of the art AI technology on ALPR /ANPR /OCR that is smart, simple, affordable and easy-to-use–and that gives them the results they need.
CARRIDA – what we are doing
CARRIDA Technology is a provider of ALPR/ANPR/OCR software solutions for access control, parking, fleet management, smart cities, traffic management, safety, security, law enforcement and tolling.
As a one-stop-shop CARRIDA offers end to end solutions for the ALPR industry covering the complete value chain. From CARRIDA software for the use from cloud over server down to the edge! All platforms –with one and the same software engine and with the same results on any device or hardware platform.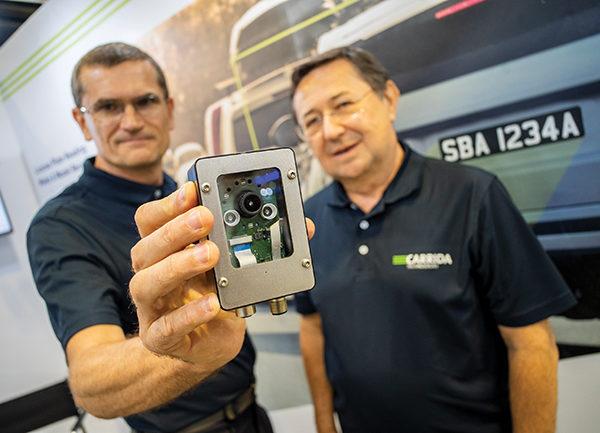 For us, it doesn't matter if you want a turn key OEM ALPR solution or a component of an ALPR camera.
We are here to help and will match your needs.
CEO

Jan-Erik has been CEO of CARRIDA-Technologies since 2017. With a large experience in edge camera technology and ALPR software industry he leads the sales and marketing activities of the Group.


Phone: +49 6331 259 9795
Mail: je.schmitt@carrida-technologies.com
CEO/CTO

Oliver Sidla is a pioneer and expert in embedded image processing algorithms with a very strong focus on AI for ITS applications. As a founding member of the company he leads the full R&D team.


Phone: +49 6331 259 9795
Mail: o.sidla@carrida-technologies.com
Business Development Manager

Siegfried has more than 20 years of experience in sales and business development in the video-and telecommunication industry. Siegfried manages business development and sales.


Phone: +49 1590 580 6439
Mail: s.mayr@carrida-technologies.com