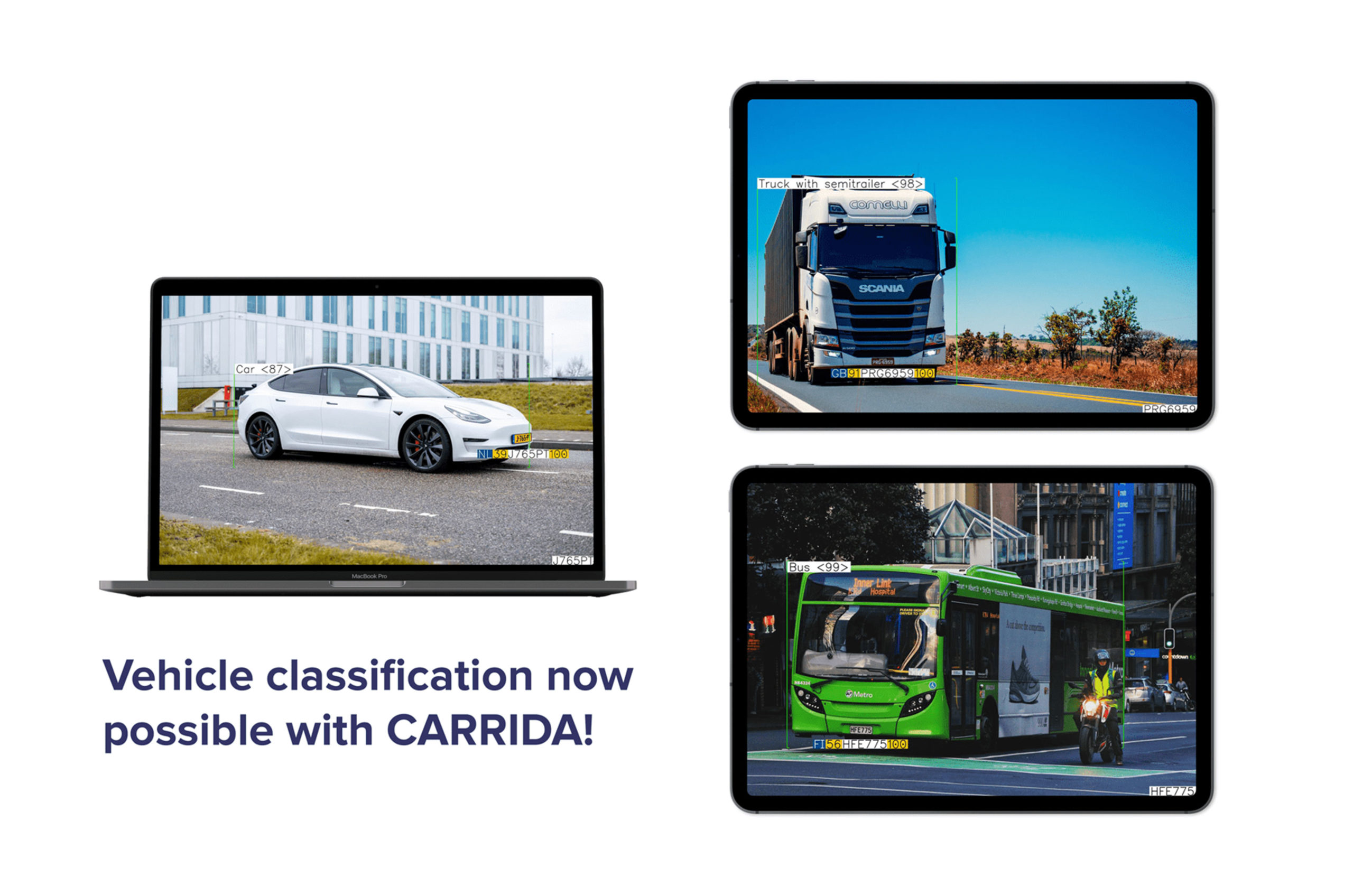 Extensive Software Updates
CARRIDA provides even more performance and new functionalities with the recently released CARRIDA SDK version 4.5 and CARRIDA Edge web-GUI version 4.6.
CARRIDA SDK now delivers up to 20 percent faster reading rates and higher accuracy on high speed traffic up to 300 km/h. In addition, version 4.5 features a new AI-powered vehicle category classification functionality that distinguishes cars, delivery vehicles, trucks and buses and thereby enables detailed traffic statistics or restricted access control.
The reading rate for UAE and New Zealand license plates was further improved and recognition for Swiss cantons added, as well as enhanced recognition for many license plates worldwide. CARRIDA SDK is constantly being improved, in order to provide best-in-class ALPR for our customers and to ensure it remains the leading ALPR software in the market.
The CARRIDA Edge web-GUI was also updated. Version 4.6 adds the possibility to enable / disable SSL and a new function to upload SSL certificate and key to the cameras. Also, we've added a heatmap display of license plate detection, that can be added as an overlay on the live view and thus help to improve the region of interest (ROI).
All CARRIDA products and offerings will be constantly improved and further developed, adding new technologies, enhancing the performance and incorporating feedback and requests from our users worldwide.