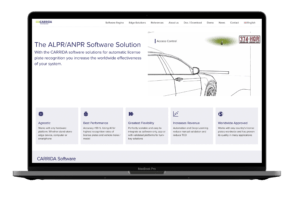 From Software to Solutions: it's online!
Best in class ALPR performance, and much more: Our new website shows the CARRIDA software solutions, ranging from a powerful OEM library for ALPR and make/model recognition to CARRIDA Edge, our web-gui solution for easy startup and configuration of edge devices, to our own CARRIDA App. Beyond software, it also shows our validated platforms and components that enable you to setup your own ALPR devices as fast and easy as never before.
Take a look at our new website and let us know how you like it!