Probably the world's smallest standalone ALPR/ANPR camera solution.
The new CARRIDA CAM Basic+
Features:
IP67 protection class housing with M12 cable connections
Internal heater for operation down to -20° C
integrated optics
I/O for direct control of entrance monitoring
Memory for black-/whitelists (e.g. for park management)
powerful processor for reliable results
1 input trigger
1 flash trigger output
Integrated IR-illumination
Size: 91 x 62 x 46 mm
Weight: approx. 452 g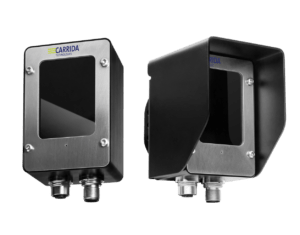 Ask us about the new CARRIDA CAM Basic+!
Made in Germany!
Download product flyer: