You're speeding and we know who you are:
Solar powered Speed Signs with ANPR

Radar speed signs have proven their ability to draw attention to speed limits and to positively influence driver behavior in many installations worldwide. They reduce speeding and thus help to improve road safety. This is even more effective, if drivers are addressed personally. For this purpose, the leading British manufacturer of radar speed signs, Pandora Technologies, developed a solution based on the CARRIDA CAM Dragon+ and CARRIDA Edge LPR Software.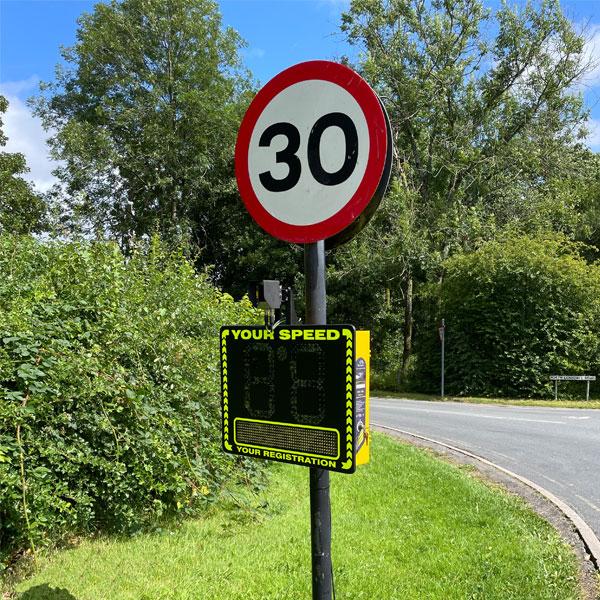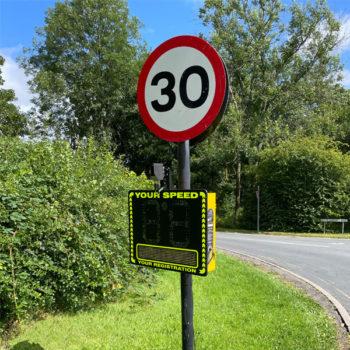 A new level of stand-alone speed signs
The smart and innovative speed signs use radar sensors to detect the velocity of approaching vehicles. At the same time, CARRIDA CAM captures and identifies the license plate, which is immediately displayed on a LCD display. Radar sensor, the LPR cam with onboard processing and the display are perfectly integrated in a single, stand-alone unit. Different versions will be available for mobile or fixed configurations. They provide interactive speed indications for various traffic situations, from industrial sites, caravan parks and other private roads to highways and public traffic around schools, hospitals and other surroundings with high traffic safety necessities. Cars as far as 30+ meters can be recognized by the camera.
Solar-powered and energy-saving with CARRIDA CAM
The Pandora Technologies radar speed signs can be operated from mains, battery or solar powered for maximum independency and flexible installation. This is enabled by the CARRIDA CAM Dragon+ with its extremely low power consumption of typically less than 6 Watt. In addition, the camera's global shutter and trigger for the LED lighting also cater for minimal energy consumption and thus enable long-lasting operation.
Outstanding reading results in a camera the size of a credit card
CARRIDA has designed the CARRIDA CAM Dragon+ especially for stand-alone outdoor applications. It combines best in class reading rates in all lighting conditions with a rugged housing, protected against humidity, water and dirt according to IP67. With its integrated heater, the only 91 mm x 62 mm small camera is suitable for permanent outdoor applications.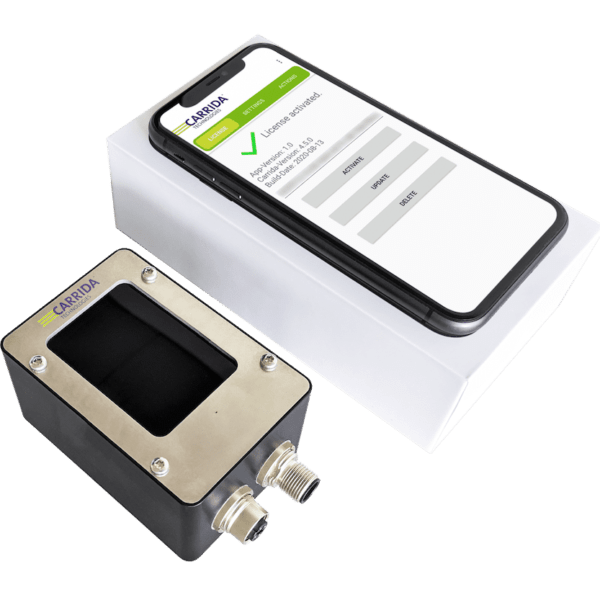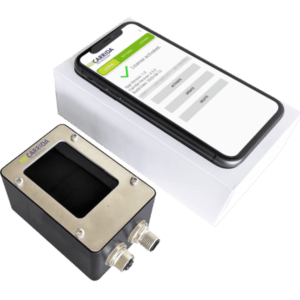 The world's smallest ALPR CAM:
Ready-to-use or for individual developments
CARRIDA offers its CARRIDA CAM in two different versions: CARRIDA CAM Basic+ is the cost-effective standard camera and suitable for many applications. CARRIDA CAM Dragon+ offers 3-times more computing power and provides additional, AI powered onboard make & model recognition. Both versions are available as turnkey ALPR cameras with plug & play installation. Due to the CARRIDA Edge software, the initial setup is done in just a few steps. For individual developments and flexible integration with other electronics, the hardware and software are also available as components. Therewith, developers can design custom solutions and benefit from proven platforms and perfectly matching parts for image acquisition, processing and analysis.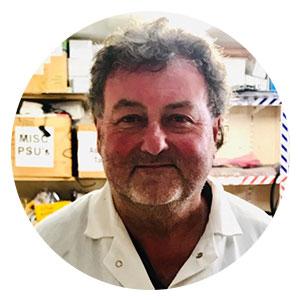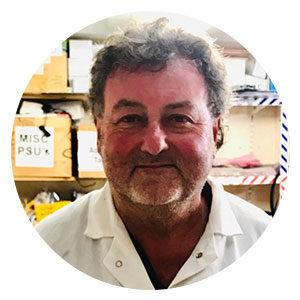 "The CARRIDA CAM Dragon+ with its superb onboard LPR processing is key to our unique speed signs, that show the license plate of approaching cars in their integrated LCD display. The camera is extremely energy-saving, easy to setup and to integrate into the system. We were also impressed by CARRIDA's service and support during development. We already decided to use the cameras for future projects as well."
Technical Development Manager
Pandora Technologies

solar-powered and energy-saving
for mobile or fixed installations
Effectively reduce speeding
Onboard number plate reading and make&model recognition
CARRIDA Cam's reliability and reading accuracy is based on the perfectly integrated CARRIDA SDK LPR-Engine. The versatile library recognized license plates from all countries worldwide and also accepts special formats such as two-line number plates as well as damaged or bent license plates. The software runs hardware independent on any edge device and can also be used with traditional IP-, USB- or GigE-Cameras. The CARRIDA SDK can be deployed for any LPR tasks in the fields of traffic management, parking, tolling, law-enforcement and smart cities. It can also provide onboard make & model recognition and further data, powered by latest Deep Learning functionalities.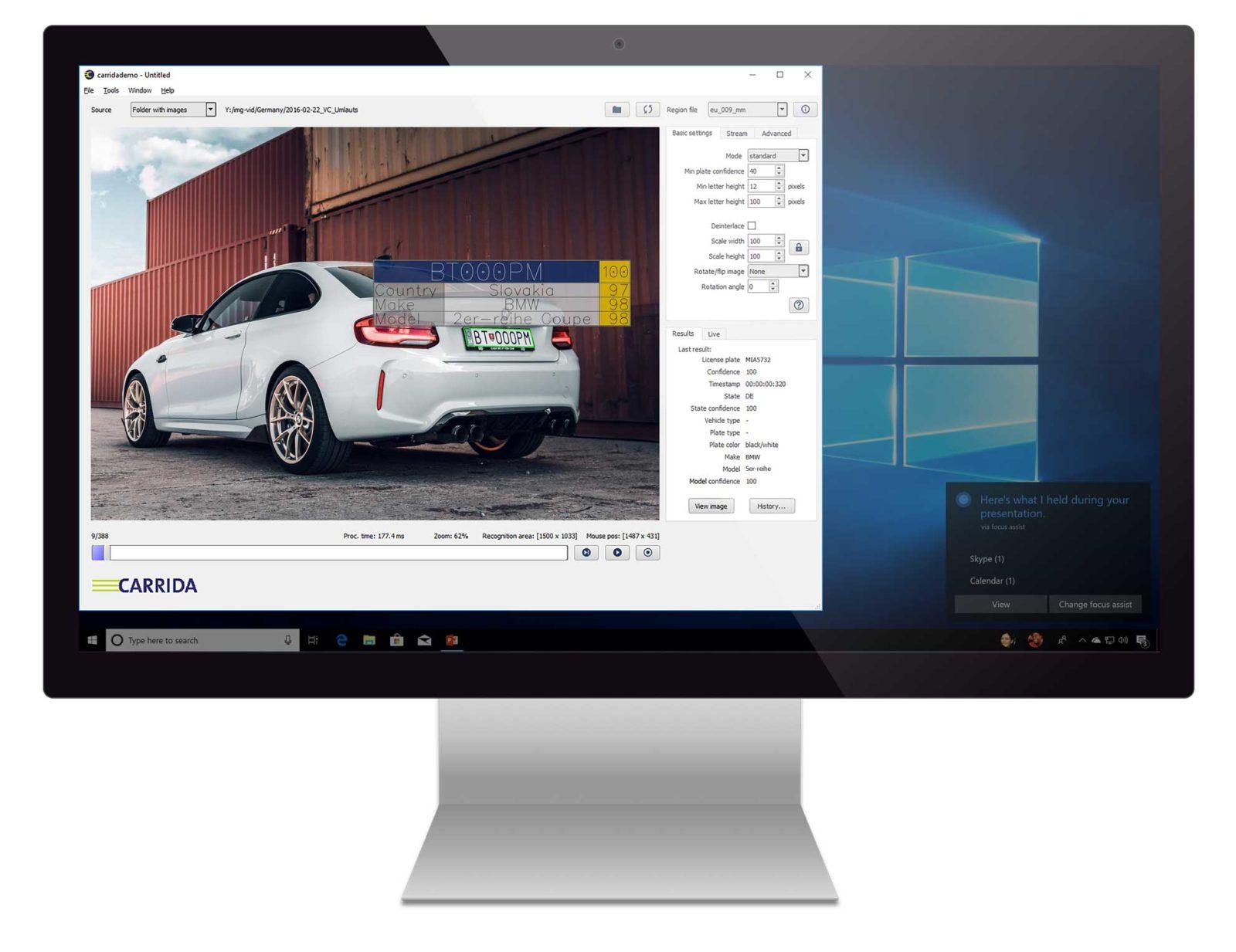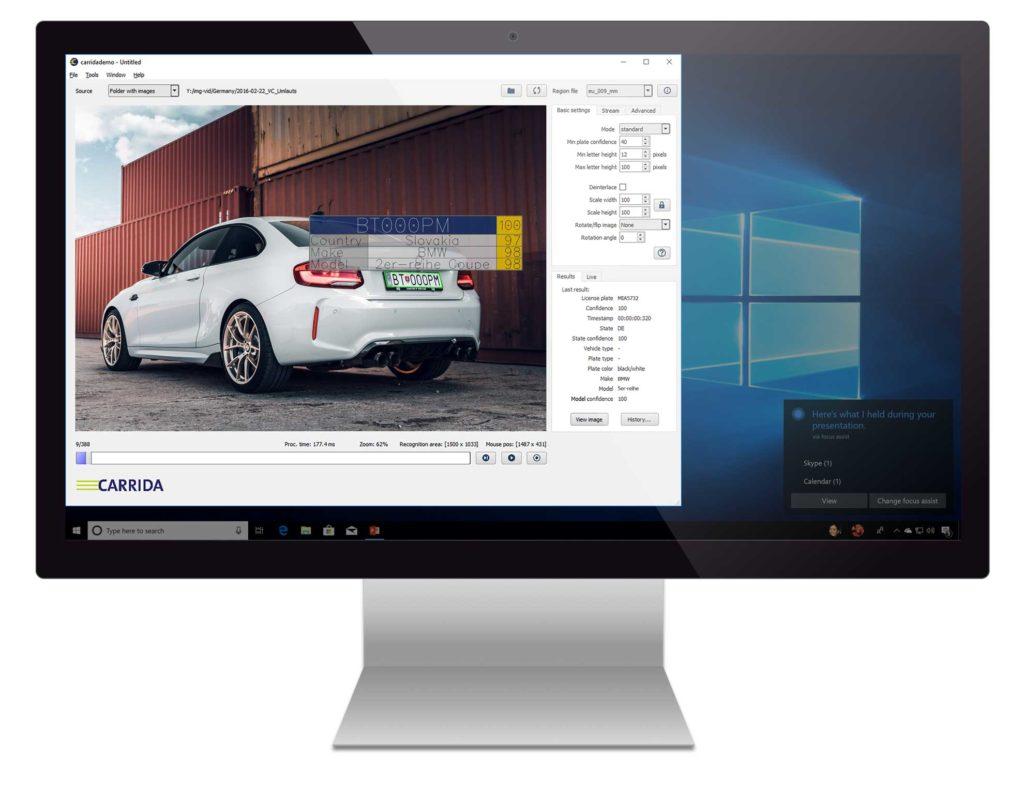 Pandora Technologies designs and manufactures Speedchecker radar speed signs in the UK since 1984. The company offers an extensive range of traffic monitoring solutions for both highways and private industrial use.
Founded
1984
Headquarter
Hawkshead, UK 

Do you need further information?
Leave us your contact details and we will get back to you.
You still have questions?
You have technical questions about our product?