IoT applications for Smart City
Our contribution to sustainable urban development: ANPR solutions for smart cities & traffic control.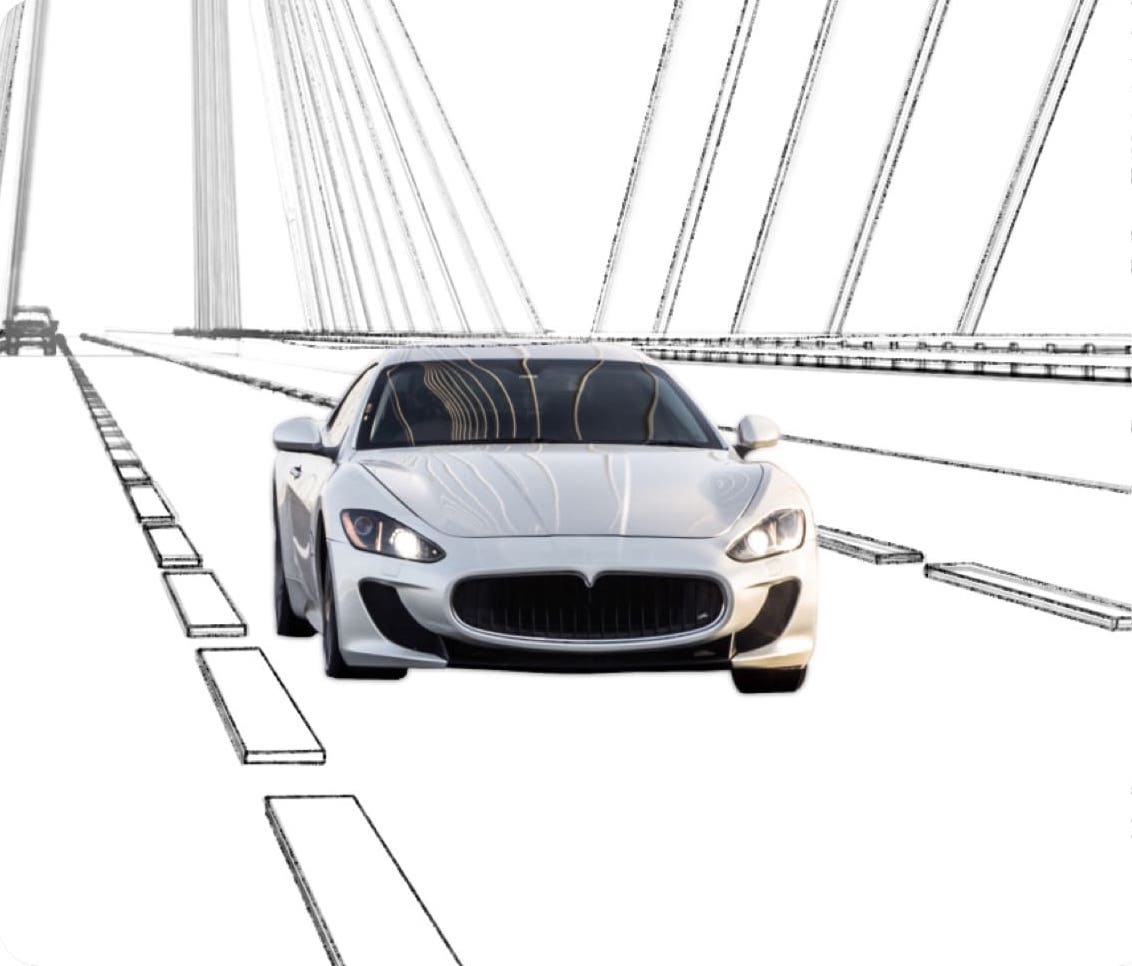 Unlimited possibilities: ANPR/ALPR makes cities smarter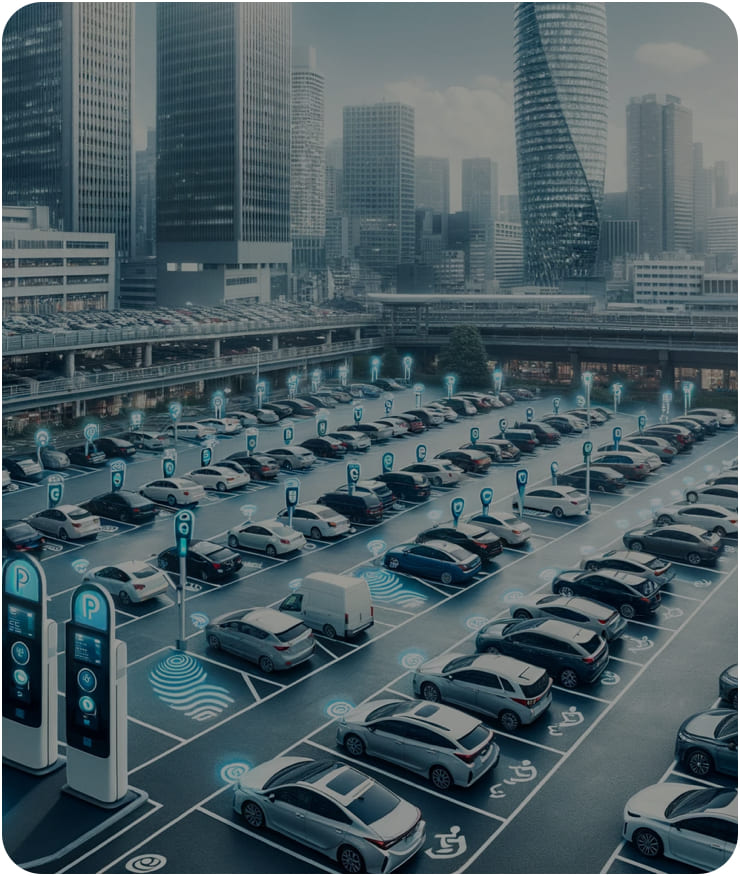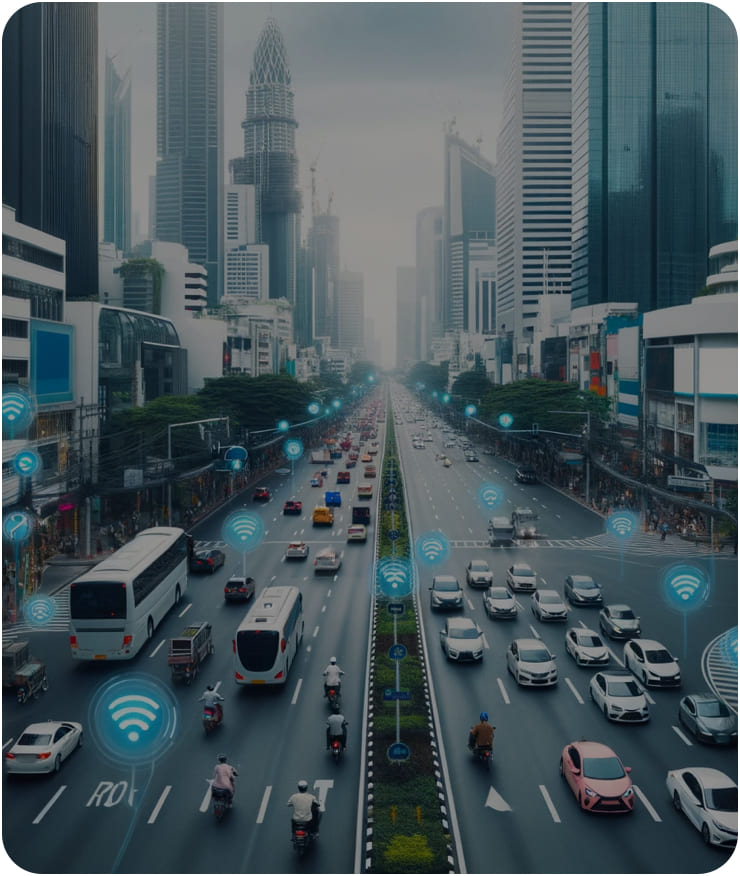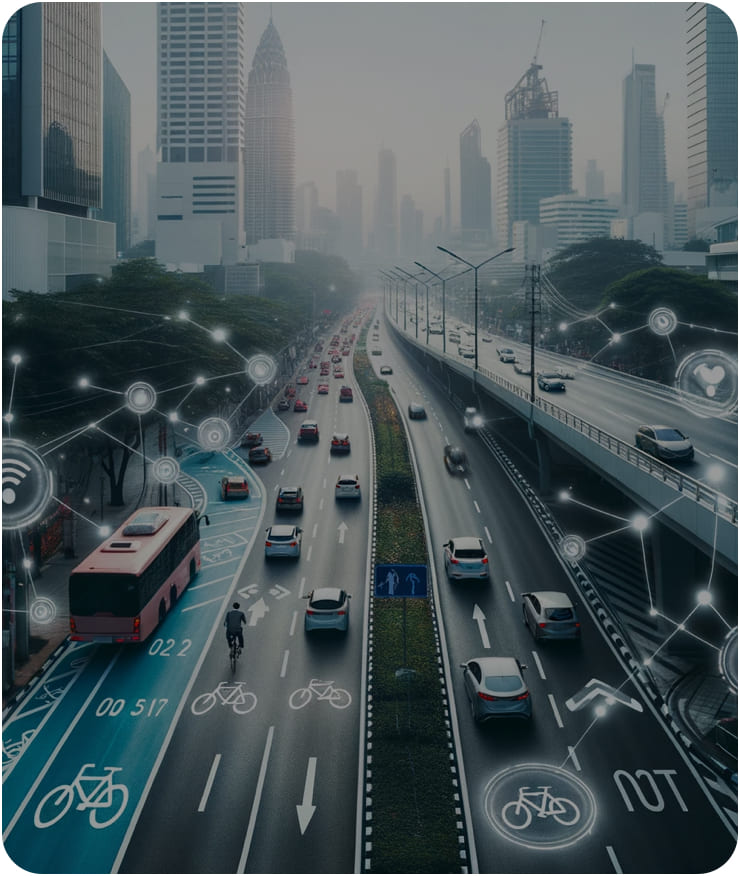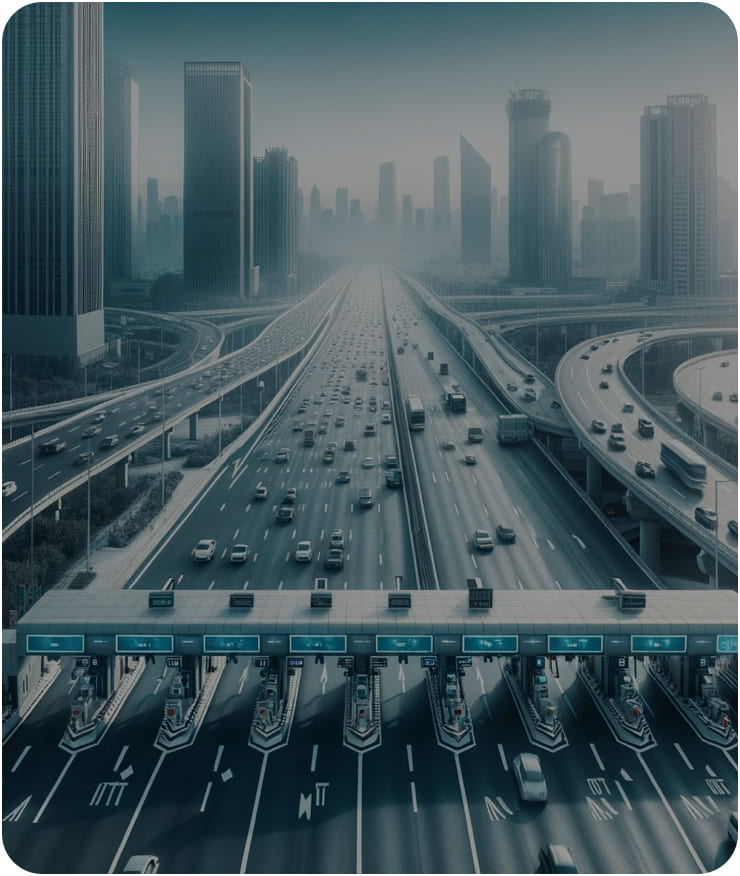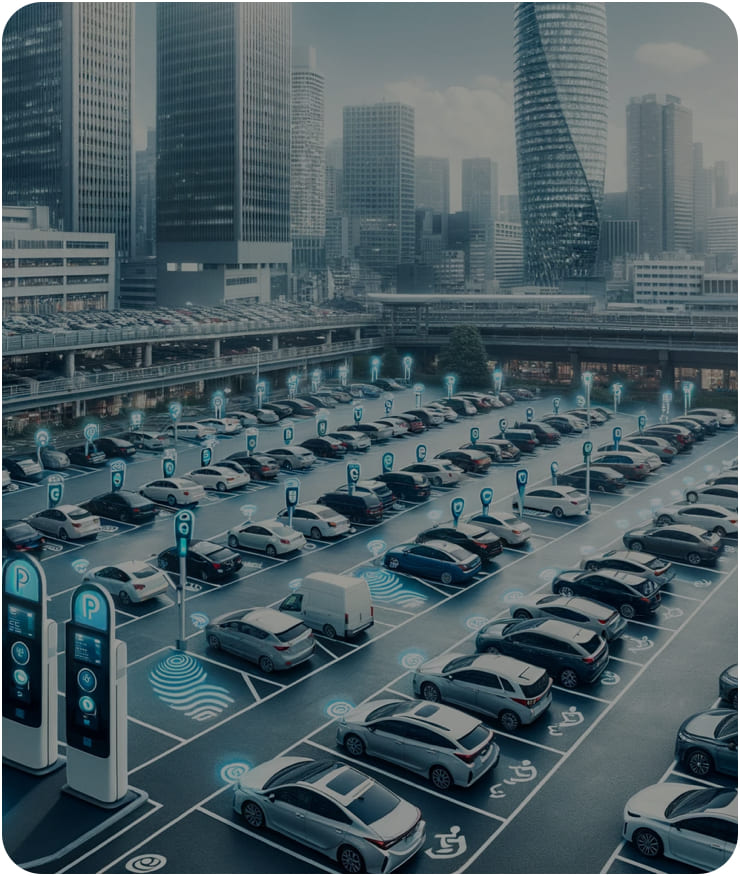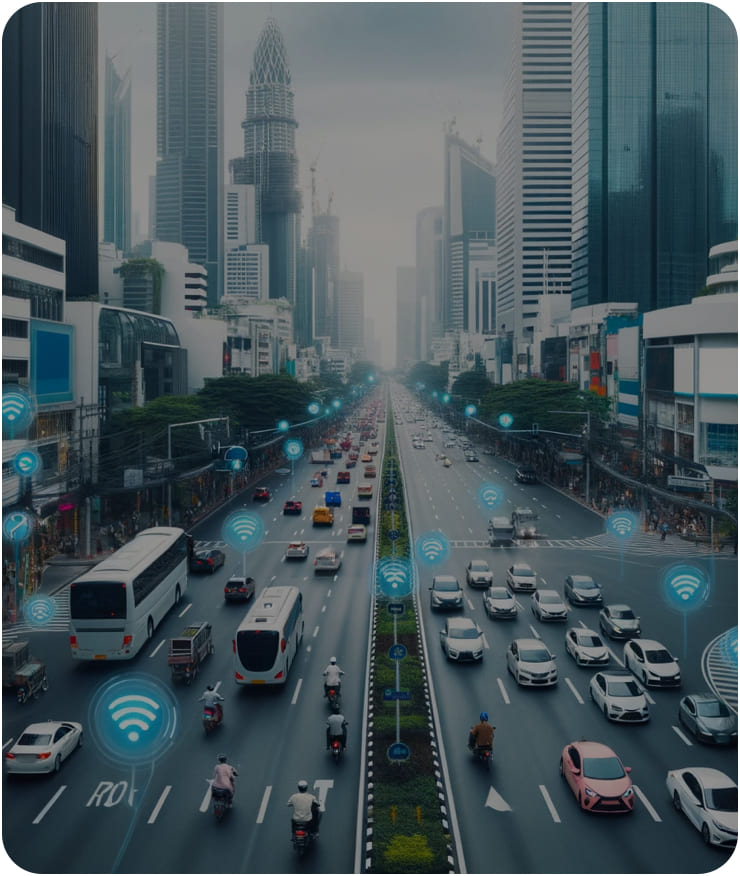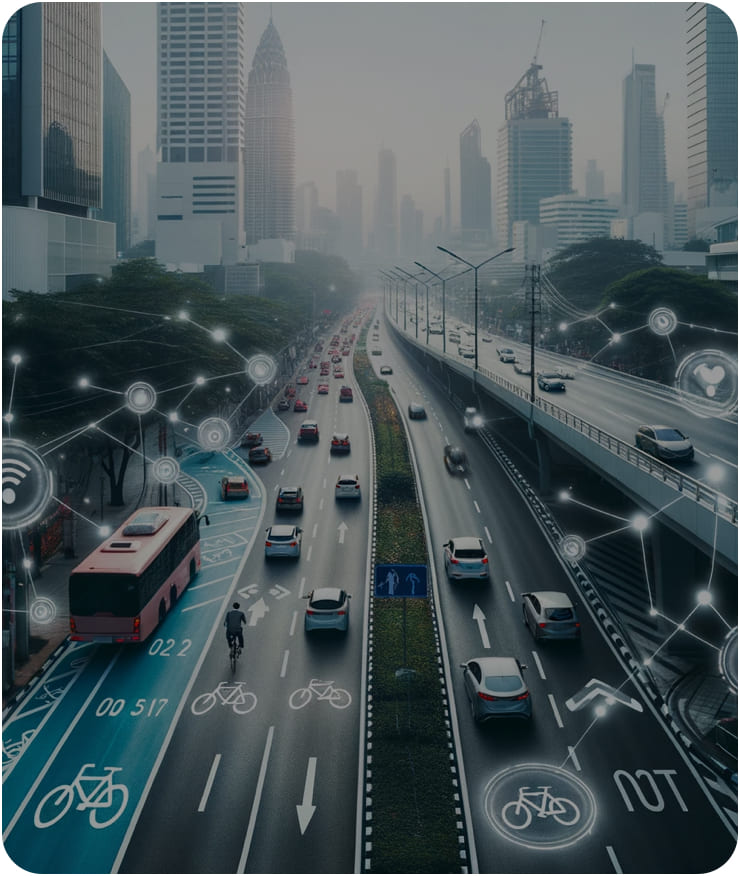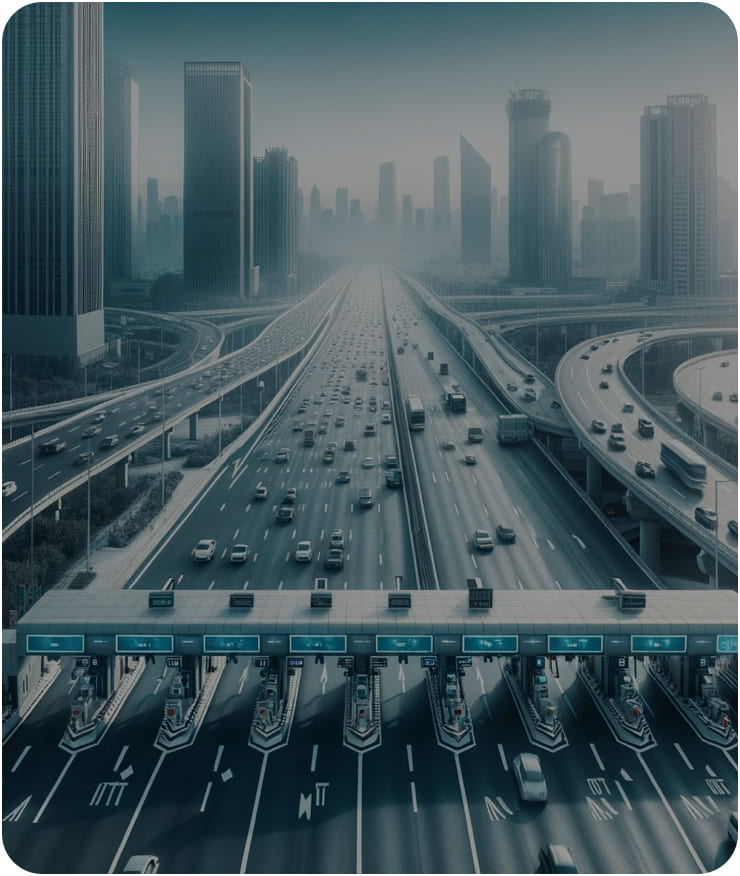 ANPR systems can be used to capture license plates and vehicle types for a wide range of applications in smart cities. Smart parking solutions make it easier to find parking spaces, traffic management systems regulate areas with increased traffic volume, access controls help to keep the air clean in environmental zones, and roads become safer by detecting accident and safety risks at an early stage.
ANPR solutions are well established in all smart city applications where vehicle information and license plate numbers need to be recorded. Typical examples are:
Basis for Smart City IoT applications: the CARRIDA software

Before
After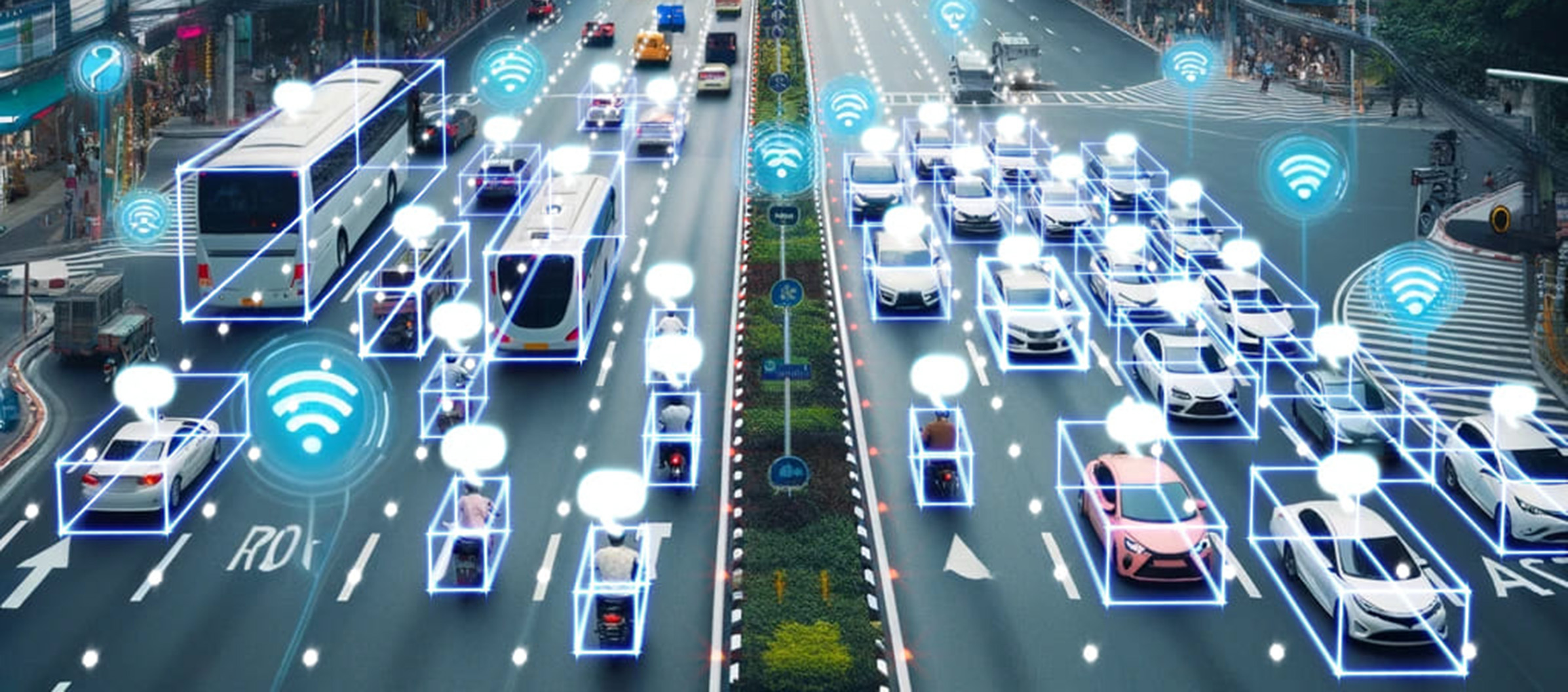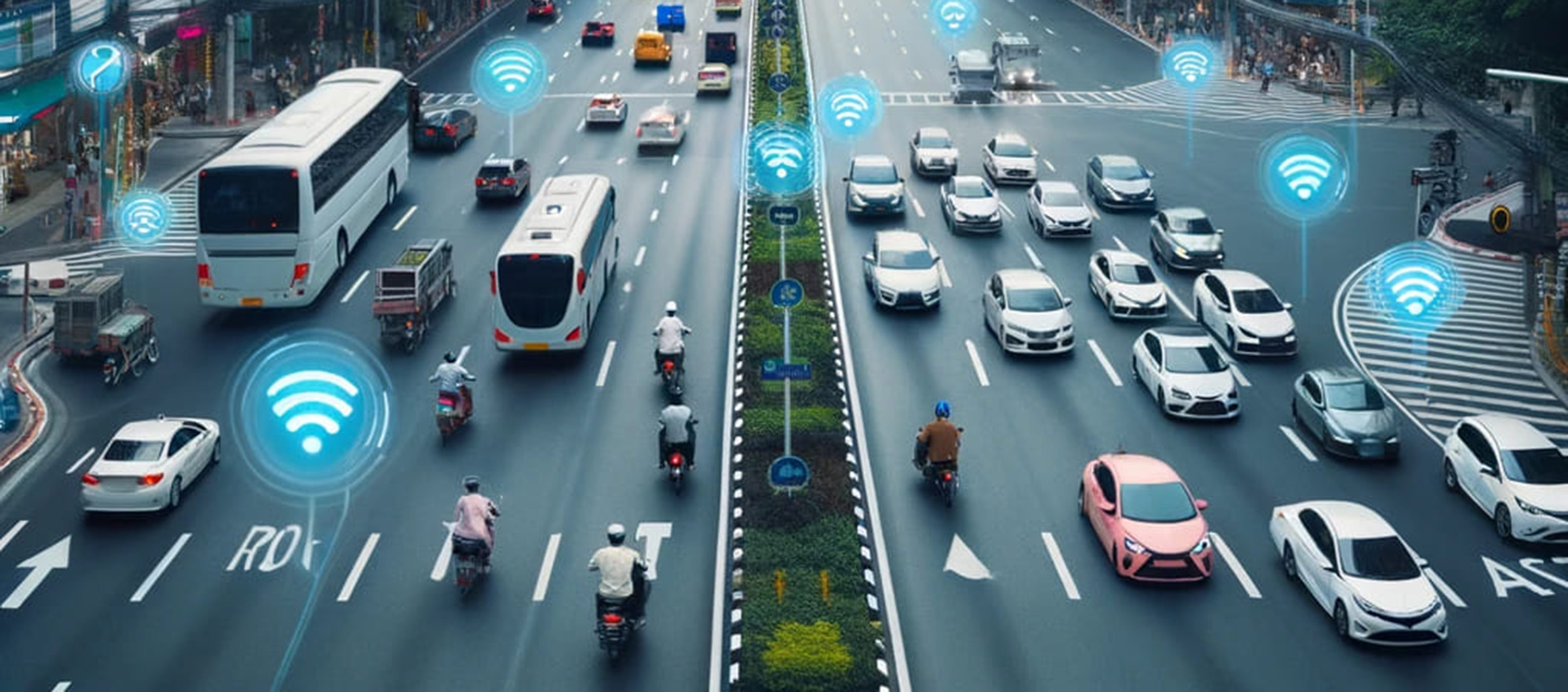 Reliable license plate and vehicle recognition
Applications for Smart Cities need to deliver reliable results under conditions such as high traffic speed, varying lighting and weather conditions and also in crowded streets and places. This is a basic requirement to ensure efficient processes and best possible traffic flow in cities. With a recognition rate of greater 99 percent, the CARRIDA ANPR software identifies license plates and vehicles reliably. It can be used worldwide and delivers utmost data quality, engineered in Germany.
Developing connected systems
Cameras can be connected in IoT networks using the CARRIDA ANPR software. Therewith, data such as the number of vehicles in different areas of cities can be measured, enabling detailed analysis of traffic flows. The software uses MQTT, a powerful protocol that enables secure integration and seamless communication between IoT devices. This functionality makes it possible to develop connected systems for comprehensive collection and analysis of traffic data in order to optimize processes in cities.
Compatible with any camera
With the CARRIDA software you are completely flexible with the choice of the right camera system for your IoT application. The software is optimized for all standard cameras, such as embedded cameras, GigE cameras, IP cameras and USB cameras. The software can also be implemented on PCs running Windows or Linux, as well as on ARM-based devices and mobile devices running Linux and Android. With its user-friendly and intuitiv no-code-setup, the software can be installed on your end devices quickly and easily, even without programming skills.
To ensure secure encryption of the collected vehicle data, the CARRIDA software uses so-called hashing. In this process, the recognized license plates are immediately replaced with a unique, non-reversible hash code and thus anonymized. In addition, only authorized users can access the collected data, protected by security features such as public key authentication for FTP actions and certificate-based authentication for HTTP data transmission.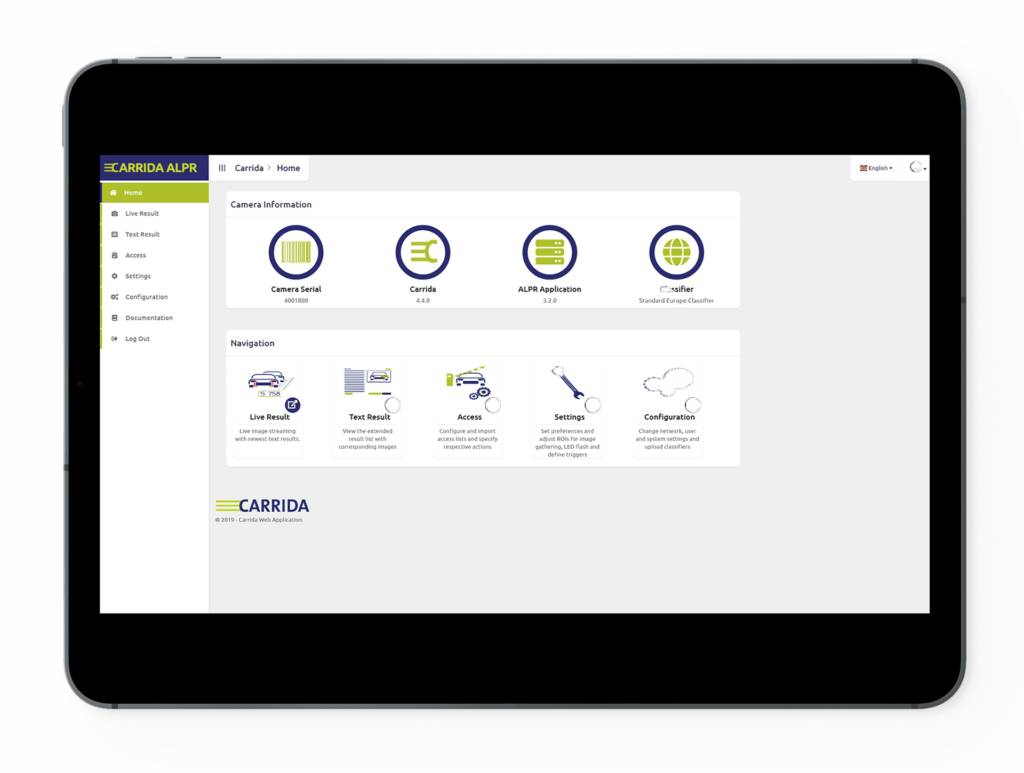 The CARRIDA software is part of all our hardware solutions and is also available independently. The stand-alone software can be integrated into all hardware devices, provides numerous functionalities in addition to license plate recognition and can be used worldwide.
Developing IoT applications with ANPR/ALPR
ANPR is the perfect basis for developing IoT solutions for smart cities. In urban traffic, the fast collection of data is particularly important. ANPR applications collect, process and transfer traffic data in real time. They also enable seamless communication between IoT devices. As a result, an entire network of smart sensors can be developed for extensive collection of vehicle and traffic data over the entire urban area. As smart city solutions capture sensitive information, applications must meet high data security requirements. ANPR applications anonymize license plate and vehicle information and protect the data from unauthorized access by third parties.
Automatic Number Plate Recognition, or ANPR technology, enables the automatic reading of license plates using optical recognition systems and image processing algorithms. ANPR can be used in a wide range of applications to automatize vehicle identification, to control traffic, to increase safety and to improve overall traffic flow in smart cities.
For the cost-efficient implementation of connected applications: CARRIDA Plate-i
At less than € 500, the ready-to-use ANPR camera enables reliable license plate recognition in various IoT applications for smart cities. These include, for example, solutions in parking management and the administration of charging stations for electronicvehicles.
Accurate reading results up to 7 m distance from the vehicle.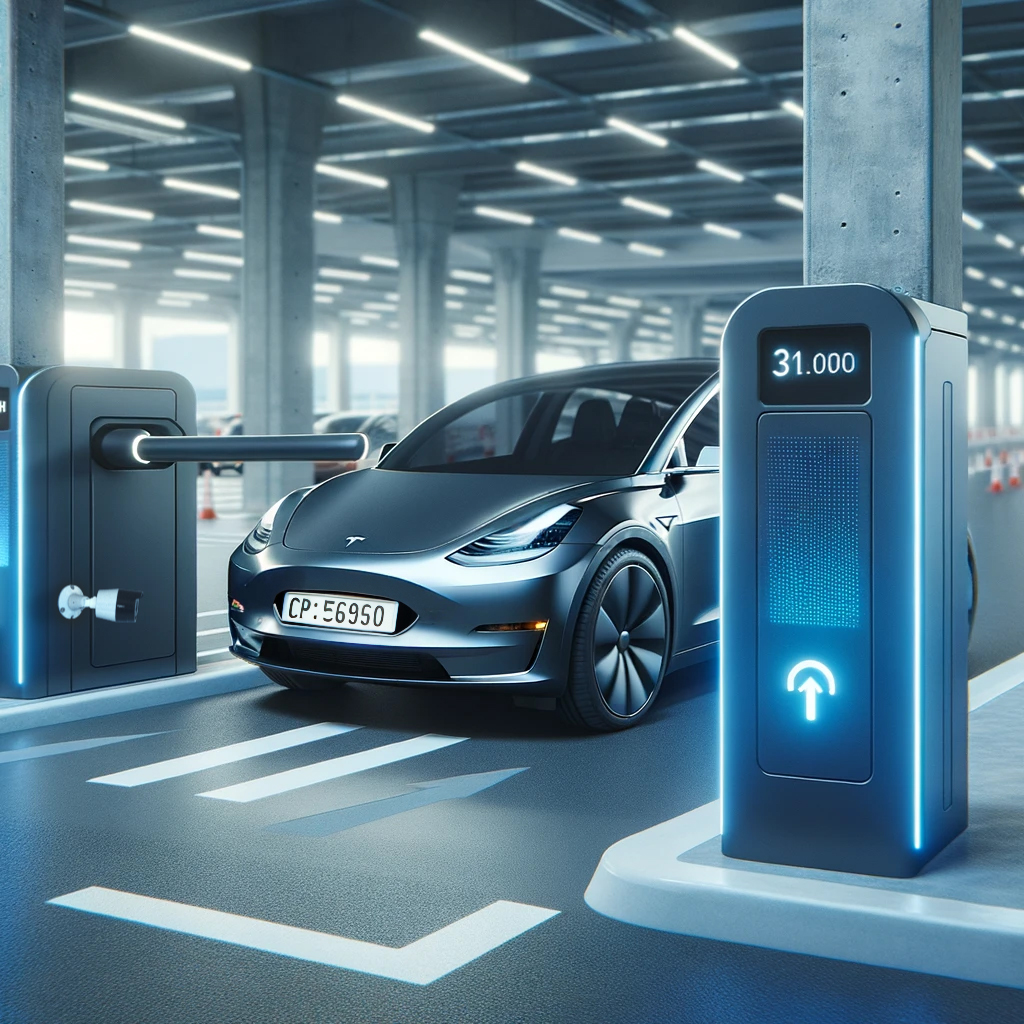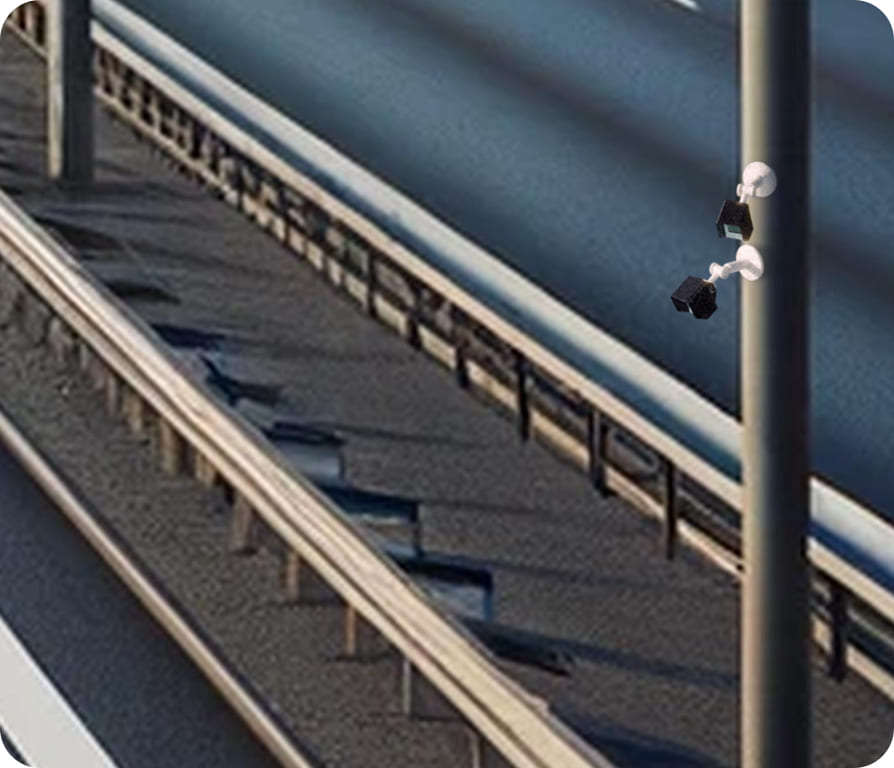 Accurate reading results up to 25 m distance from the vehicle.
For high-speed traffic use cases: recognizing number plates in free-flowing traffic with Dragon+
The powerful ANPR camera Dragon+ identifies license plates, vehicle type and model even at high traffic speed. The camera is ideally suited for measuring and analyzing traffic flows or for law enforcement in free-flowing traffic.
Are you developing an IoT solution for smart cities?
We're looking forward to support you in all topics related to ANPR.